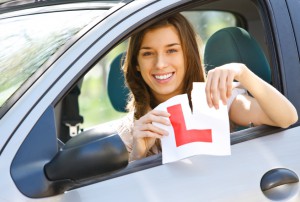 Well  basically Pass Plus is a scheme that's been designed by the Driving Standards Agency and also the motor insurance and driving instruction industries that will enable newly qualified drivers to gain that extra bit of confidence and experience once they have successfully passed their driving test.
Pass Plus will offer many great benefits that will include:
Developing your current skills
Help you learn new skills and also new techniques
Will help to improve your awareness and also your anticipation
Will help to reduce the risk of any accidents
Will help you to keep a considerate and courteous attitude when you are out and about on the road
When you're a Pass Plus pupil you will display green "P" plates on the vehicle.
Pass Plus lessons will include:
All weather driving
Town driving
Rural roads
Out of town driving
Dual carriageways
Night time driving
Motorway driving
With Pass Plus you can get discounts on car insurance and you can get an extra no claims bonus that can help reduce your car insurance premiums.
So as you can see Pass Plus offers newly qualified drivers that extra level of tuition that will enable them to feel that much more confident and comfortable when driving on a wide range of roads.
I offer newly qualified drivers Pass Plus and will look forward in helping you gain the extra confidence you need to be fully prepared for whatever roads you will encounter once you are a fully qualified driver.