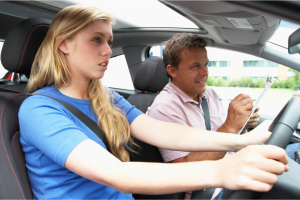 If you're looking for flexibility when it comes to your driving lessons then you should consider taking the standard lessons. These lessons are one or two hours in duration.  There are many great reasons to consider the standard lessons, with the biggest reason being that it offers you choice. You can fit in your driving lessons around your other commitments. These may be work, school, college or just family life. One hour lessons are great but it is advisable to think about the two hour lessons because of its efficiency.
The choice is yours depending on how you feel and of course other commitments.
Your lessons will be all planned to your own specific requirements depending on your strengths and weaknesses, which will be worked on as you go through your lessons. Each person's lessons are designed with their own needs in mind no two learner's lessons are the same.
The plans for the lessons will include many subjects, for example:
The car controls
Stopping and moving off
The three point turn (turning in the road)
Reversing the car left and right
How to use the car mirrors
The emergency stop
Signals
Pedestrian crossings
How to approach junctions
How to safely emerge
Crossroads
Clearance and anticipation
Overtaking
Meeting and crossing the path of other vehicles
Position, progress and hesitancy
Handling roundabouts
Reverse bay parking
Parallel parking
If you already have your full driver's license I also offer motorway driving lessons to get you more confident and to improve on your skills so that you will feel that much more able to handle motorway driving.
So as you can see I offer good value driving lessons and it doesn't stop at your driver's license, I will be there to support you once you pass your test too.
So give me a call and let me get you on the road.